OUR SERVICES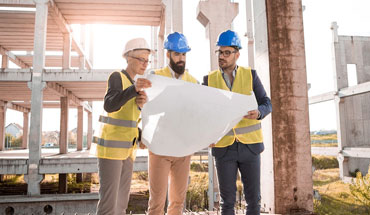 We provide construction services for Residential Bunglows, Tenament, Flats, Row-Houses, Twins Bunglows, Business Hub, Corporate Houses, Shopping Malls, Government Offices, Quarters and Hospital Buildings, Multi-story Buildings, Industrial Estate. We listen to your needs and come up with the perfect plan and solutions that will deliver a fantastic residential, office or work space for you while respecting your budge.
Redevelopment is a very high stake transaction and, therefore, would require ironclad documentation. If you are redeveloping your property, either through refurbishment or new build, we provide a full Project Management and Contract Administration service from project inception to completion. Aayush builtech holds exceptional expertise in Architectural Services, Structural Services, RERA Liabilities and Liaison Services. In addition, our building consultancy team provides leasehold acquisition advice and development monitoring services.
We turn idea into a constructible reality is the reason we're in the business of land development. Aayush builtech extensive experience working with developers, contractors and governing agencies to successfully bring a project from conception to completion. We have assisted land developers with dozens of projects ranging from residential, business and industrial parks, to high-rise office buildings, master-planned communities and sports arenas.
REQUEST CALL BACK
Would you like to speak to one of our financial advisers over the phone? Just submit your details and we'll be in touch shortly.